Blessed by a beautiful coastal landscape and a great summer weather, the Community of Andalusia is full of places to visit and it is worth to mention the amazing tour on Calahonda and Riviera Del Sol, along a big part of the coast between Marbella and Fuengirola, both famous places for their resorts and funny activities to do. Today we are going to show you a clear area guide to take advance of this amazing trip.
How It Looks
To give you a first impression of the whole place, Riviera Del Sol is a famous urbanization located in the west of La Cala, characterized for its great sunny landscape, contemporaneous architecture, and tree-lined avenues.  While Calahonda is a beautiful cost zone located at 15 minutes west from Riviera Del Sol, and the favorite place for a great number of people thanks to its cozy brit-styled coffee shops. Both places are very near, occupying this coastline near to Fuengirola with a sub-tropical Mediterranean weather and a hot sun during the summer.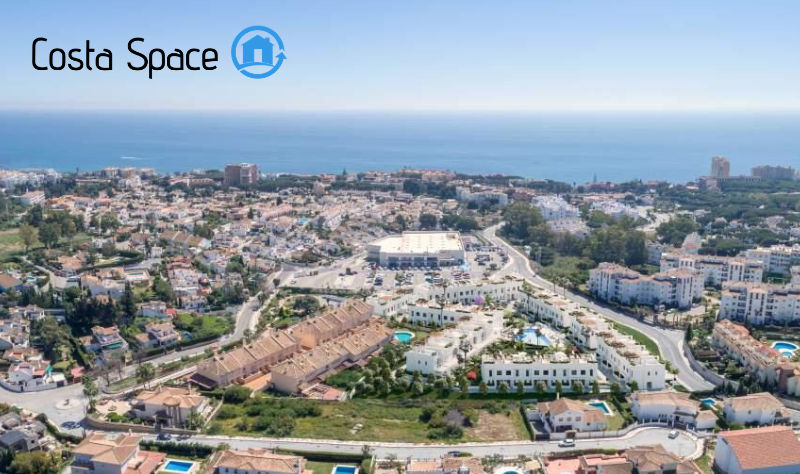 Places to Visit
In these places, you won't get bored. The principal advantage is that you can have nice walks along the coast, finding in the way different restaurants and well-priced bars to have a drink. To start it is a must to chase the sun at the beach, where you can also do surf and have a good day laid in the soft and white sand.
The Princess Diana Park and Gardens is a good place to visit too, with an easy walk or car access. Also, you cannot forget that you have great places near to Riviera del Sol where you can arrive in 10 minutes by car, for example, Fuengirola or Marbella, and the center of Calahonda, where are also other popular beaches, but much crowded than the one in the Riviera.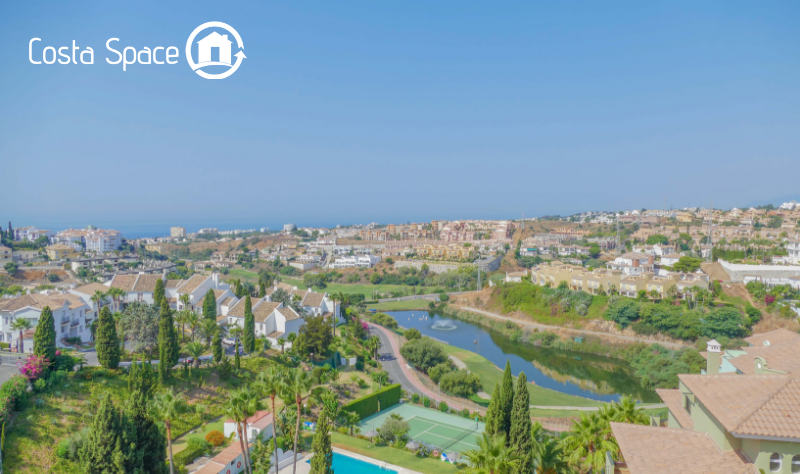 Amenities and Nightlife
The commercial movement in Riviera del Sol and Calahonda is actually very high and maybe that is one of the reasons why this place has been getting interesting for both national and international visitors and property buyers.
Near to these places, you find different shops for gifts or clothes in the street. In Riviera Del Sol there is an Opencor Supermarket as well as different shopping malls as Riviera Comercial and Riviera Plaza.
Recreational activities  
When people want to try some exciting activities, they will find in Calahonda and Riviera Del Sol different options as golf courses, swimming pools or courts to do sports. If you go to Fuengirola, you will have plenty of activities to do, and it is just 10 minutes away from the Riviera. Some things include the Mijas Aqua Park, cinemas, and a zoo; and if you ride to Marbella (15 minutes by car), you will find the best resort in the place.
To sum up, Calahonda and Riviera Del Sol are recreational and touristic places that must be taken into consideration when visiting Andalusia. It is recommended to use a car if the intention is to visit all the towns around as the bus is not the best way of transport, although there are buses in the zone.  
Costa Space is an independent estate agency based in Calahonda providing comprehensive property services for Marbella, Mijas Costa and Fuengirola areas in the Province of Malaga.
We are a progressive and innovative agency continuing to strive for excellence through providing sound property advice to our clients and using the latest in the next generation marketing. If you're interested in buying or selling your property on the Costa del Sol, please do not hesitate to contact us.