With New Developments appearing up and down the coast many buyers have to make the difficult decision as to whether they wish to purchase a new build or a resale property. This is a big decision for anyone and will vary depending on individual tastes, budgets and requirements.
It is no surprise that buyers on the Costa Del Sol are spoilt for choice, with the current buoyant property market and demand for new builds increasing there is something for everyone. Whether you want a town centre apartment, a penthouse overlooking the sea or a townhouse in a quiet urbanisation.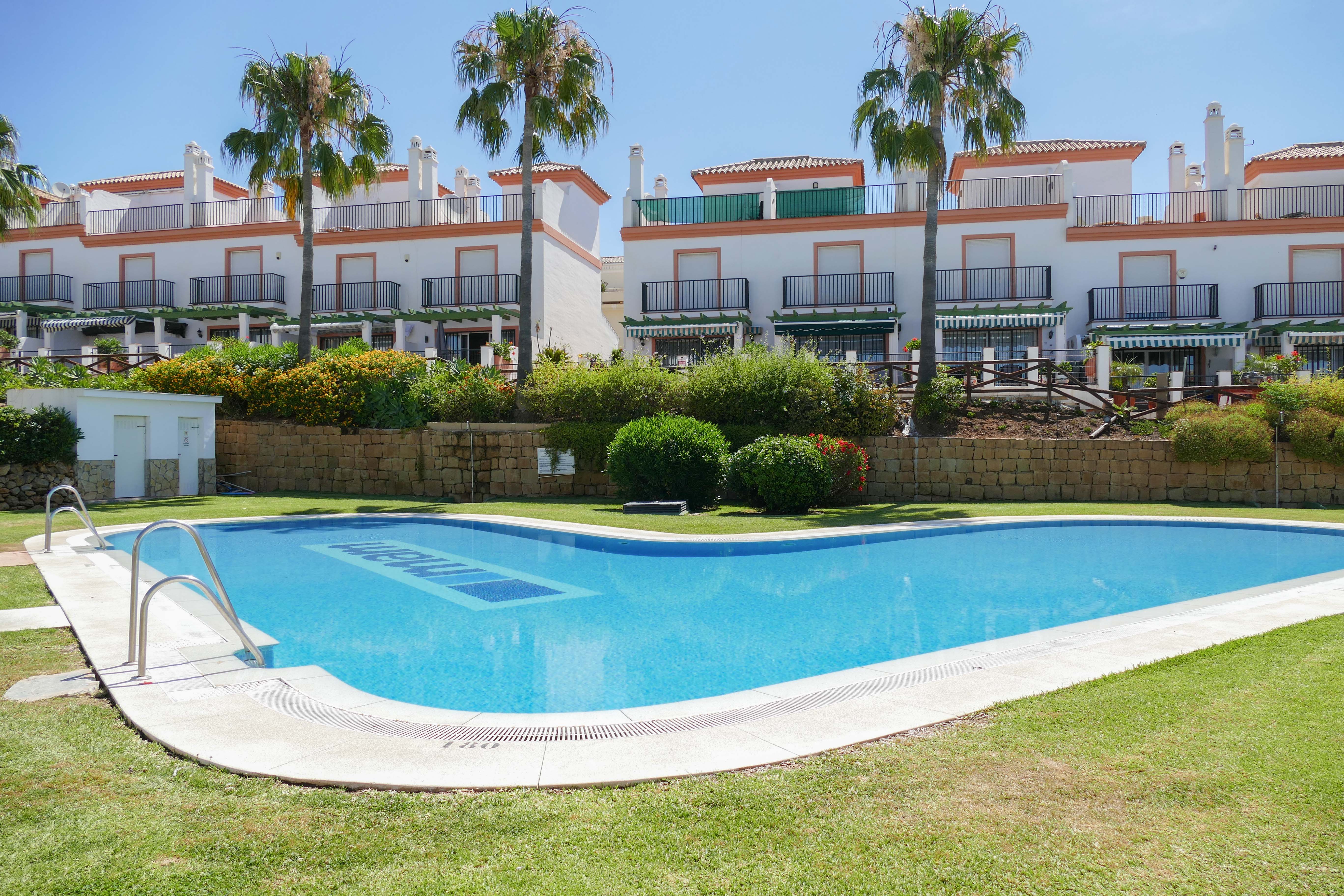 Resales Property
The resales property market on the Costa Del Sol is currently seeing a bit of a boom after the effects of the Covid-19 pandemic. Most resale properties on the market are situated in established urbanisation within walking distance of local amenities and have excellent transportation links. Resale properties tend to be rather unique, they can have more space or the potential to renovate into something incredible. They provide the buyer with the ability to place their stamp on the property.  
There is also the added benefit of being physically able to view the property. Many new builds are under construction therefore a show flat is the only thing that the buyer has viewed and this may not be to their exact requirements
Take a look at some of our favourite resale properties.  Including this incredible townhouse situated in the popular Las Lomas de Cabopino.  This house offers buyers a unique renovation opportunity within a prestigious established development in Marbella.
There is also this stunning, stunning apartment in  Las Terrazas De Santa Maria, Elviria, Marbella. This home offers luxury and the prestigiousness of Marbella whilst being very close to all amenities and a renowned international school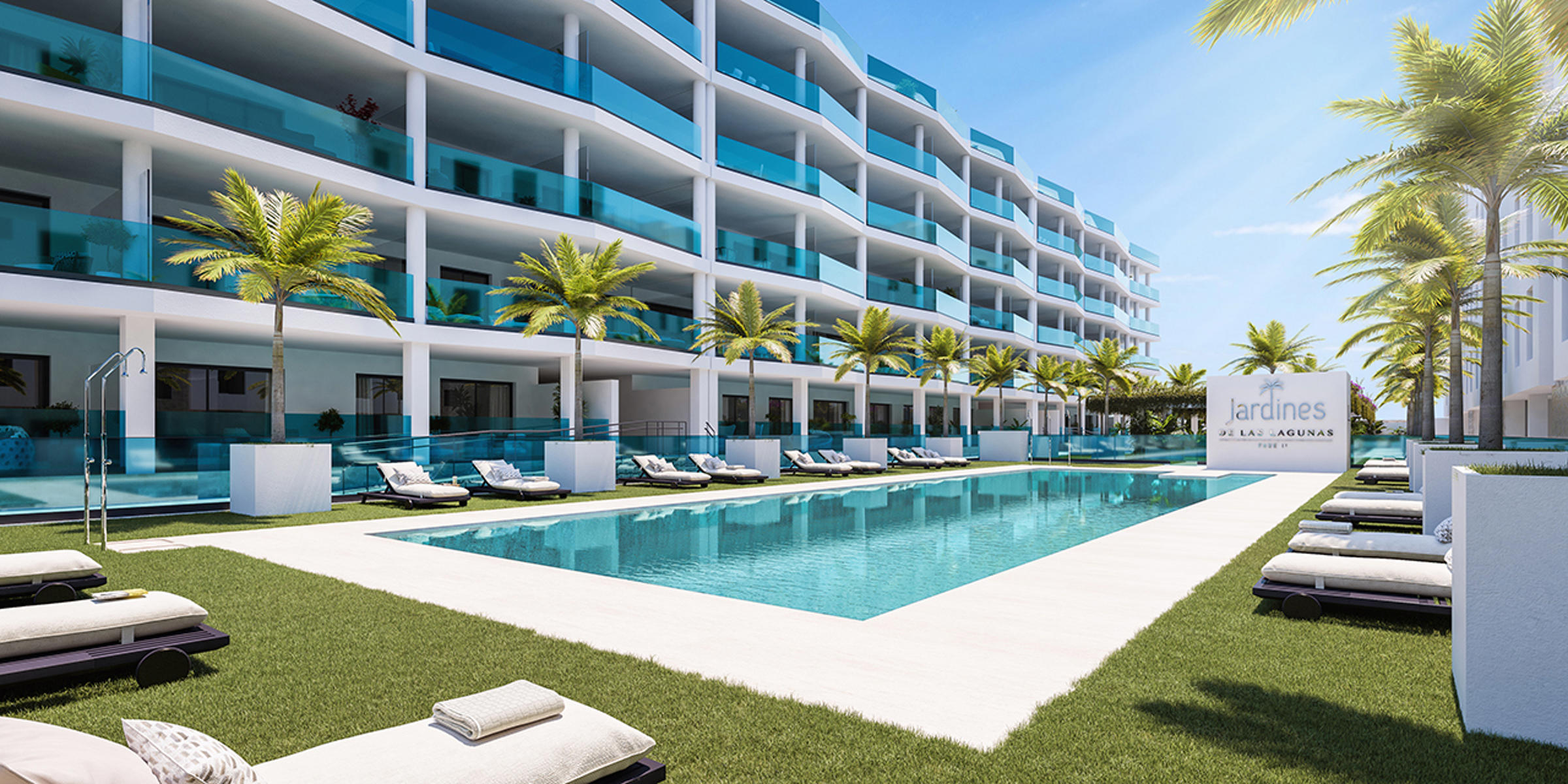 New Developments
New Developments provide a different kind of attraction to buyers. They are brand new and since you are the first owner you can customise the property with special features and fixtures. This allows you to set your property apart from others.  
New homes are built to be more energy efficient cutting down on the cost of your energy bill which is important for everyone in the current climate. They also come with pre-installed air conditioning and heating as standard which is a rare find in resales properties. These properties also take advantage of the new technology available in homes and these are usually integrated as standard.
Mijas is currently home to several new very interesting developments including Jardines De Las Lagunas Phase 2. The first phase sold out quickly and these reasonably priced new builds are incredibly popular and boast excellent build quality.
With new developments, you also have to consider IVA which is 10% on all new builds and this needs to be added on top of any house prices.
With both types of properties, there are still annual taxes to take into account and these differ depending on location, property size etc. IBI which is your annual property tax and basura which is your rubbish tax is paid annually in the Spring. If you purchase within an urbanisation there are also the community fees to take into account which are usually paid monthly. With resale properties as they are older their communities tend to be in very good standing and the fees can be less, but this is dependent on the facilities that are provided.
How can CostaSpace help you?
At Costaspace we have access to over 13,000 property listings that cover every type of resale property you can imagine, from studios to penthouses, from townhouses to countryside fincas we can help you find the resales dream home.
We also have a large and varied portfolio of developments and new builds that cover all areas of the coast and every requirement.
To find out how we can help you find your new dream home on the Costa Del Sol contact us today