Ever dreamed of travelling around the world? Don't have the time? Well, head to Fuengirola next weekend, and you can do it all in just four days!
At the annual Feria Internacional de los Pueblos, you'll be able to taste foreign food, experience different cultures and learn about international history.
The Feria Internacional de Los Pueblos (International Fair of the Towns) will be celebrated next weekend; from the 27th April to 1st May and hosted in Fuengirola's fairground. The event will bring together cultures and traditions from over thirty countries in a festive, lively and spectacular event.
What is the Feria Internacional de los Pueblos?
The Feria Internacional de los Pueblos was founded by the Partido Popular (PP) to demonstrate the multi-ethnic coexistence of nationalities on the Costa del Sol. For over 20 years, since its inauguration, it has been considered one of the most significant annual events on the Costa del Sol, and has also become one of the most-visited fairs in Andalusia.
When is the Feria Internacional de los Pueblos?
This year's Feria Internacional de los Pueblos will begin on Thursday, 27 April and conclude on Monday, 1 May.
Throughout the five-day event, the fairground will open at noon, followed by the booths at 1pm. They will stay open until 4am, allowing fair-goers plenty of time to enjoy the abundance of different cultures.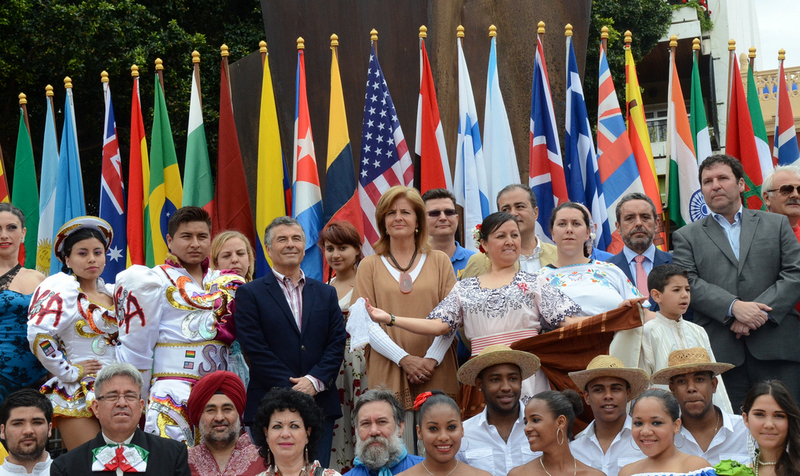 Entry to the fairground is free, where visitors will then be able to purchase food and drink, as well as souvenirs and artwork.
On Saturday, 29 April, there will be a parade from 11:30h that will make its way around Fuengirola, before returning to the fairground at around 13:30h.
History of the Feria Internacional de los Pueblos
FIP was founded in 1994 by the Partido Popular with the goal raising awareness for the traditions, folklore, gastronomy, culture and history of the many foreign nationalities that live on the Costa del Sol.
Fuengirola is one of the most lively and blended towns on the Costa del Sol, and is currently home to approximately 127 different nationalities. The FIP was founded to celebrate all different cultures that have been brought to the town by our foreign residents.
Participating Countries and Regions for 2017
When the Feria Internacional de los Pueblos was founded some twenty three years ago, only eight countries and regions participated. In recent years, over thirty countries have attended this five-day cultural event.
This years participating nations and regions are: Italy, Belgium, Turkey, Hawaii (U.S. State), Colombia, Argentina, Germany, Mexico, Bolivia, Greece, Venezuela, Australia, Brazil, Cuba, Paraguay, Dominican Republic, Castilla-León (Spanish region), India, Canary Islands (Spanish archipelago), Spain, Andalucía (Spanish region), Egypt, Peru, Thailand, Bulgaria, Morocco, Ireland, United States, Finland, Jamaica, Asturias (Spanish region) and Uruguay.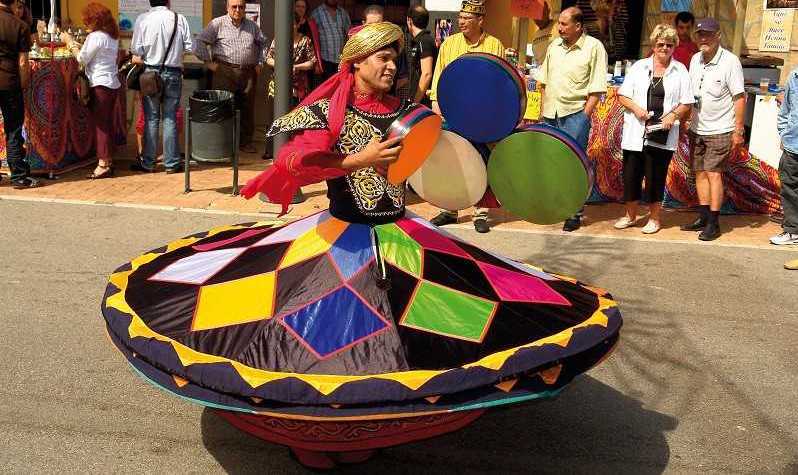 This year's new additions include Thailand and Spain. Spain has previously had regions participate, such as Andalucía, Asturias and Castilla-León, but this will be the first year where the nation will be represented as a whole.
Each of the countries will show off their culture and traditions in a uniquely decorated booth or "caseta", which will all line Fuengirola's fairground. Each booth will offer food for fair-goers as well as exhibitions of their traditions, culture, dance, music and art.
Enjoy a cigar in Cuba, or a beer in Greece. Feast on some authentic Argentinian beef and spend the night dancing in Brazil.
Don't forget to take your passport with you and get it stamped at all the countries you visit! "Passports" are provided at the fairground to all attendees as a fun way to show that you've "been around the world".
Costa Space is an independent online estate agency based in Calahonda providing comprehensive property services for Marbella, Mijas Costa and Fuengirola areas in the Province of Malaga.
We are a progressive and innovative agency continuing to strive for excellence through providing sound property advice to our clients and using the latest in the next generation marketing. If you're interested in buying or selling your property on the Costa del Sol, please do not hesitate to contact us.