Anyone who has previously purchased a home is aware that choosing a property is only the first step of many. Furthermore, for overseas buyers who need financial assistance when purchasing a property, understanding the requirements to get a mortgage in Spain can be confusing and complicated. CostaSpace Real Estate Agency is on hand to provide you with all the information you need about Spanish mortgages and getting a mortgage in Spain.
When Should You Start Looking for a Spanish Mortgage?
Even if you haven't selected a property yet, it's a good idea to begin your research into Spanish mortgages at the start of the home-buying process.
Leaving financial matters until you have selected a property and begun the buying process can have its disadvantages. Leaving it too late and arranging it last-minute can mean it's rushed and, in some cases, under the pressure, you could end up with an expensive repayment. If you make a mistake, it'll be a decision with consequences for many years. Because of this, we advise clients to arrange their financial matters early in the new property purchasing process.
So what are some advantages of searching for your mortgage early in the Spanish home buying process? First off, there are absolutely no disadvantages. It allows you to learn about the process and what different banks have to offer.
Planning early will help clarify the advantages and disadvantages of taking out a property loan in Spain. You'll also be able to learn early on how much money a Spanish bank will allow you to borrow, if at all. This will help you determine how much you can afford to be spending on a new Spanish property before beginning your search.
Allowing yourself plenty of time will also allow you to 'shop around' at different banks until finding one that suits your needs. Different banks offer different home loans and repayment interests. By shopping around, you could save yourself a lot of money in terms of repayment.
Talking with a bank and financial adviser, aside from giving you an idea of how much money you have available to spend on a Spanish property, will also make you aware of the many other financial implications that come with purchasing a new home.
Needless to say, beginning your search early can avoid a lot of hassle later on, and also avoid overpaying.

Financing a Property in Spain: National and International Banking Options
Much like other countries around the world, Spain has many banks offering different types of mortgages. Banks in Spain can be identified as regular banks and saving banks, the latter referred to by Spaniards as 'cajas'. Mortgages can be offered to lenders either directly from the bank, or experienced mortgage brokers.
There can be big differences in the costs, terms and conditions of mortgages offered by Spanish banks and can range from inflexible and expensive mortgages, to flexible, which is generally cheaper.
The interest charged on all Spanish mortgages is calculated on the base rate set by the European Central Bank. That said, banks can then add fees and charges they see fit, though within reason. Because of this, mortgages can cost more or less, depending on which bank you select to finance your home.
Aside from seeking a mortgage nationally, there are many international banks offering mortgages to finance the purchase of Spanish property. Further down in the article, we will discuss the advantages of taking out a mortgage in Spain over searching for one internationally.
Variable vs. Fixed Rate Mortgages in Spain
There are two types of mortgages available to those who need assistance in financing their new Spanish property purchase: variable and fixed rate.
Most mortgages taken out in Spain, by both Spanish national and foreign buyers alike, are variable rate mortgages. This means that mortgage repayments will vary in accordance to the interest base rate set by the European Central Bank. If the interest rate drops, they will pay less, but if it rises, it can cost significantly more.
Other than variable rate mortgages, many banks will also offer a fixed rate mortgage. Fixed rate mortgages can often seem to have higher interest rates to pay, but if the European Central Bank's interest rate rises, a fixed rate mortgage holder would most likely pay less than someone with a variable rate mortgage.
The biggest benefit of taking out a fixed rate mortgage is that, regardless of the current interest rate by the European Central Bank, lenders will always know exactly what their monthly mortgage repayment will be.
Aside from these two main mortgage types, there are a number of banks that offer mixed mortgages. It would mean a lender can pay the fixed interest rate for a certain period (ie 10 years), and then pay the variable rate once that period ends.
What Do Banks Set as Their Terms for Approving a Mortgage?
The type of mortgage and how much you can borrow will be very dependent upon your financial status. Banks want to know how much you earn and what other financial commitments or outstanding loans you may have.
Generally speaking, a bank will offer a lender a certain number depending on their earnings. They will also ensure that, should you have any outstanding loans either nationally or internationally, it doesn't exceed 35% of your income. If the bank thinks you have good career prospects and think you are likely to make more money in the future, some banks may be willing to lend a buyer more money.
Another consideration of the bank's is what you plan on purchasing the property for. For example, a holiday home or investment property will be considered riskier than a primary home, as they make the assumption that, should you experience financial hardship, you'll default on this mortgage first. Loan amounts for holiday and investment properties are generally lower than those of main homes, and are often more expensive.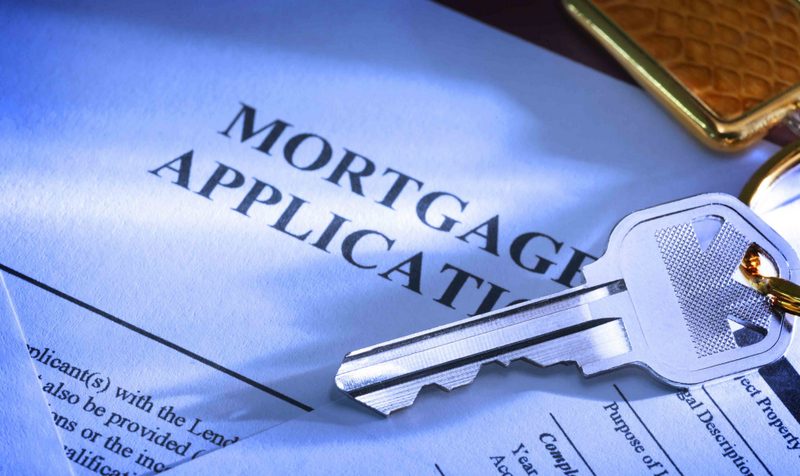 How Much of the Property's Value Can You Expect to Mortgage?
A bank in Spain will typically allow you to finance between 50% to 70% of the property's value. Prior to the recession, when the property market was at its peak, some banks allowed for up to 100% of the home's value. Ultimately, this depends on the person or persons taking out the mortgage and what criteria they meet.
How long it takes to pay the mortgage back will depend on the person's age. As a general rule, mortgage terms in Spain usually run for 20 to 25 years. Prior to the recession, some banks were allowing mortgages for 40 or more years.
The longer the mortgage term, while offering smaller monthly repayments, does mean it'll cost more with interest.
Comparing Your Options when Looking for a Mortgage; CostaSpace's Recommendation for Spanish Mortgages
While it is possible to get a mortgage overseas to fund the purchase of your Spanish property, it often makes sense to have the asset, being the property, and the liability, being the mortgage, in the same currency. Keeping them in the same currency can, for example, minimise the risk of the fluctuating exchange rate.
If the home you are buying is going to be an investment property that you're renting out, it makes sense to have your mortgage repayment in the same currency as the rental income.
If you're looking to take out a mortgage in Spain, CostaSpace has working relationships with popular banks Sabadell and Abanca.
Buying or Selling Property in Spain? Contact Costa Space!
Costa Space is an independent estate agency based in Calahonda providing comprehensive property services for Marbella, Mijas Costa and Fuengirola areas in the Province of Malaga.
We are a progressive and innovative agency continuing to strive for excellence through providing sound property advice to our clients and using the latest in the next generation marketing. If you're interested in buying or selling your property on the Costa del Sol, please do not hesitate to contact us.