Spain is a country with a rich culture, and although many people think that it is limited to the Iberian Peninsula, it must be said that this not the case. The Kingdom of Spain is made up of many more sites, each with different political organization. Do you want to know more?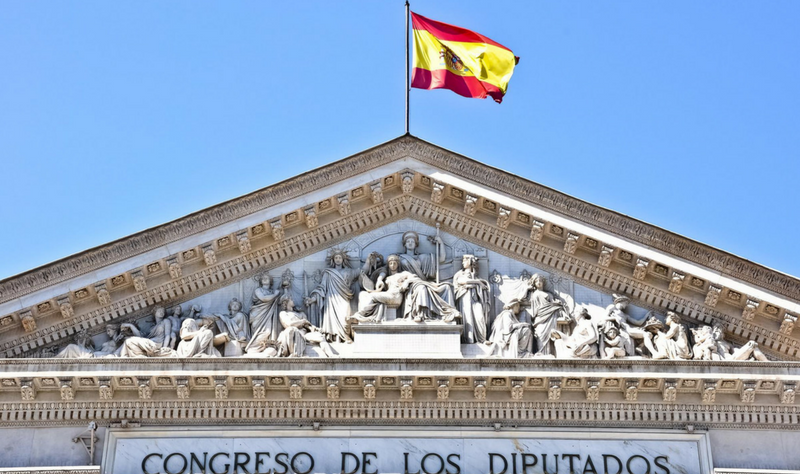 Kingdom of Spain
Spain is made up of the larger part of the Iberian Peninsula, the Canary Islands, the Balearic Islands, and the cities of Ceuta and Melilla. It is divided into 17 autonomous communities and in 2 autonomous cities. The capital of Spain is Madrid. The largest and most prominent cities after Madrid are Barcelona, ​​Valencia, Malaga and Seville.
Autonomous communities
What are the autonomous communities? They were established in the Spanish Constitution of 1978. Each autonomous community has its own land, capital, government institutions and symbols. Each of them has a government with representatives that have certain executive and administrative powers.
Each autonomous community is formed by one or more provinces. A province is formed by many municipalities and has a provincial capital. Each province has its own government institutions.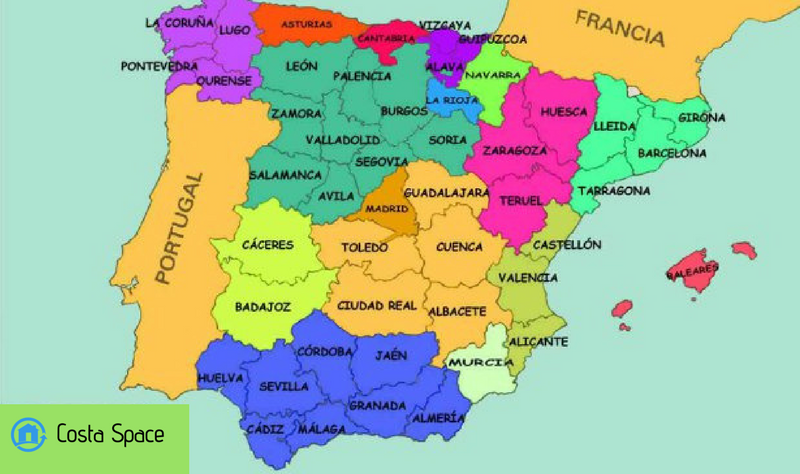 What are the names of the autonomous communities and the provinces?
The autonomous communities are the following: Andalusia, Aragon, Principality of Asturias, Balearic Islands, Canary Islands, Cantabria, Castilla-La Mancha, Castilla and León, Catalonia, Extremadura, Galicia, La Rioja, Community of Madrid, Region of Murcia, Navarre, Basque Country and Valencian Community.
Each autonomous community is composed of provinces, each of which has a government institution with autonomy to manage their own interests. In total there are 50 provinces in Spain: A Coruña, Alava, Albacete, Alicante, Almeria, Asturias, Avila, Badajoz, Balearic Islands, Barcelona, ​​Burgos, Cáceres, Cádiz, Cantabria, Castellón, Ciudad Real, Córdoba, Cuenca, Girona, Granada, Guadalajara, Guipúzcoa, Huelva, Huesca, Jaén, La Rioja, Las Palmas, León, Lleida, Lugo, Madrid, Malaga, Murcia, Navarre, Orense, Palencia, Pontevedra, Salamanca, Segovia, Seville, Soria, Tarragona, Santa Cruz de Tenerife, Teruel, Toledo, Valencia, Valladolid, Vizcaya, Zamora and Zaragoza.
Flags and gentilics
Each autonomous community is represented by a unique flag. Gentilics are the way to call the inhabitants of a city (i.e. Sevillians for the inhabitants of Seville), but some of them are not so obvious: Guasinos are the inhabitants of a town called Guasa (Huesca), Guarromanenses of Guarromán (Jaén), Trasquilados of Yunquera de Henares (Guadalajara), Conejeros of Villaconejos (Madrid), Cogolludenses of Cogolludo (Guadalajara), Chichilindris are those that live in Arroyo de la Miel (Málaga), and Callosinos those that live in Callosa de Segura (Alicante). These are just a few examples; there are many more gentilics for the inhabitants of other cities!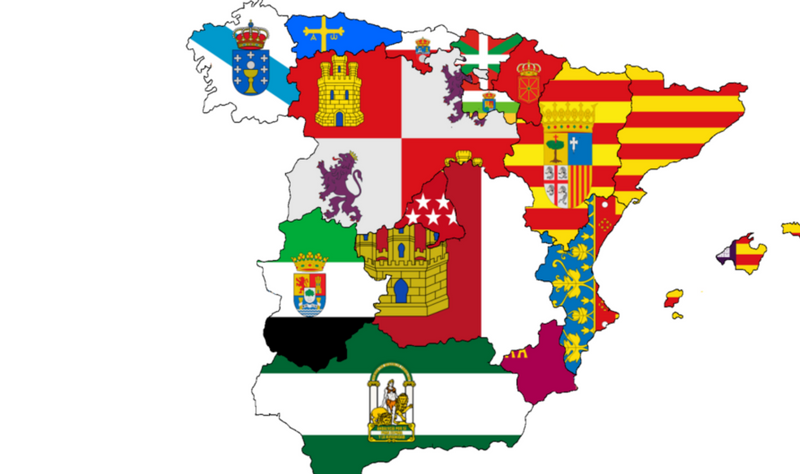 Accents and languages
People's accents can vary greatly across the same country, especially the accents of those who live in very remote areas. For a native, it is easy to determine if a person speaking is from the Canary Islands, Galicia or the south of the peninsula. There are ways of speaking and expressions that are typical of each area, though they all coexist perfectly and there are no grudges between the different areas of Spain.
Although the official language of Spain is Spanish, there are other co-official languages ​​that are used in different provinces. Some of the co-official languages are Catalan, Galician, Valencian and Basque.
Gastronomy
Without a doubt, food is one of Spain's great and celebrated differences. Galicia stands out for its seafood, Valencia for its paella, Andalusia for its gazpacho or salmorejo, and so each area has its traditional dishes that are really worth trying if you visit it. All are deserving of their fame, respecting years of tradition. It is well known that the Mediterranean diet is popular in Spain and with its benefits and variety, you should take the time to enjoy it along with the country's regional specialities.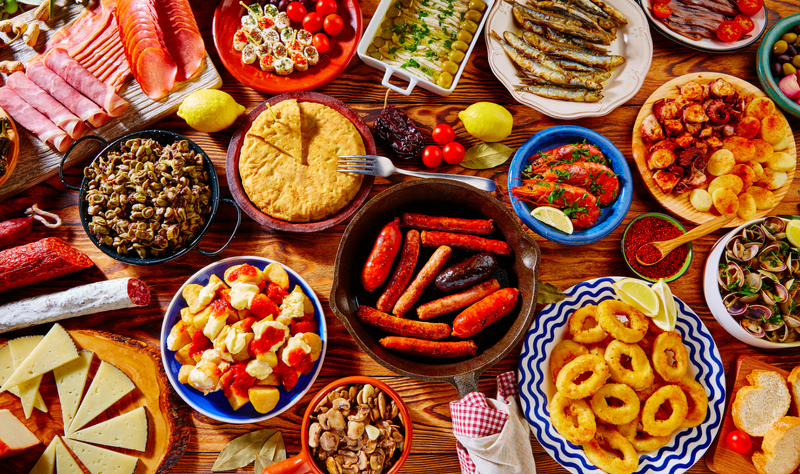 Pleasant differences
Spain's political division into autonomous communities, provinces, and cities mean that the country has wide and rich cultural variety. There are many differences between different provinces of the country in terms of gastronomy, traditional dances, celebrations, and even language. We invite you to get to know each one of Spain's unique cities because they all have wonderful people and customs. What will your next destination be?
Costa Space is an independent estate agency based in Calahonda providing comprehensive property services for Marbella, Mijas Costa and Fuengirola areas in the Province of Malaga.
We are a progressive and innovative agency continuing to strive for excellence through providing sound property advice to our clients and using the latest in the next generation marketing. If you're interested in buying or selling your property on the Costa del Sol, please do not hesitate to contact us.