The Team at Costa Space are incredibly proud to announce we have opened our new offices in the popular Centro Comercial El Zoco, in Sitio de Calahonda.
About El Zoco Commercial Centre
Centro Comercial El Zoco, located in the heart of Sitio de Calahonda on the Costa del Sol, is a popular commercial and shopping centre known for its multiculturalism. The centre was built during the 1980s expansion of the Costa del Sol, and was designed to incorporate Arabesque architecture.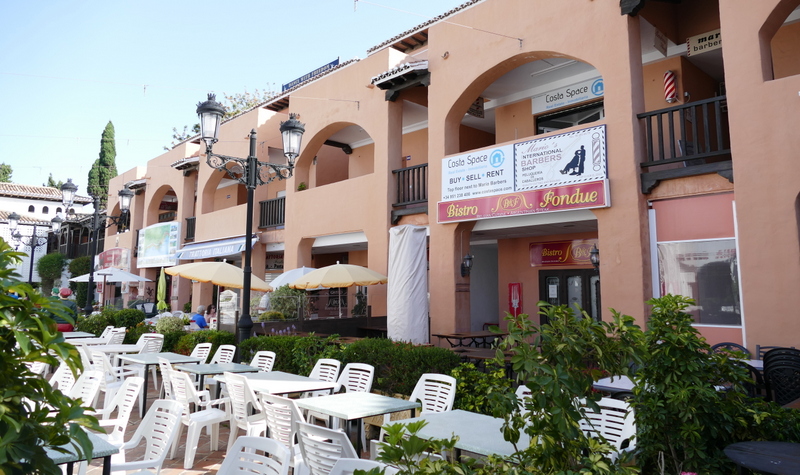 El Zoco is home to a multitude of restaurants and bars, including an abundance of international eateries, making it paradise for those seeking a multicultural gastronomic experience. Complementing the bars and restaurants are a number of banks, supermarkets, sports facilities, a post office and other businesses.
The building is comprised of several patios, walkways and picturesque spots, perfect for walking around, enjoying the warm summer days and breathing in the scents of the many plants located around the buildings.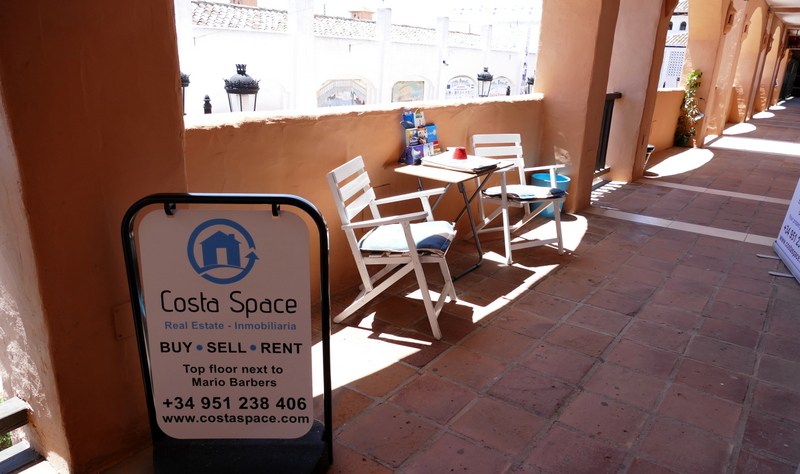 With Sitio de Calahonda being one of the most popular holiday destinations on the Costa del Sol, Centro Comercial El Zoco attracts tens of thousands of customers year-round. El Zoco is easy to find, with direct access from the N-340 / A7 and offers easy parking.
The Costa Space Office Renovation: A Family Effort
Converting the space to our own has been a process! When we first took over last month, the offices were painted yellow and green.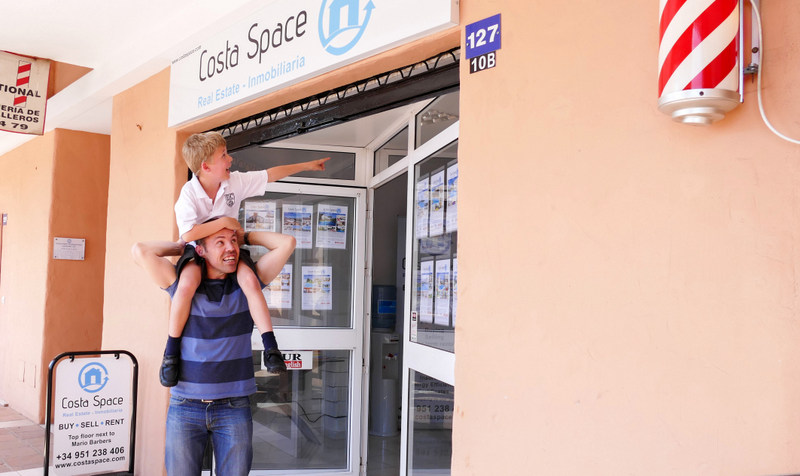 We knew we wanted to incorporate our signature blue colour into our office décor, but didn't want it to be overpowering. Neil, Costa Space's managing partner, had visions to go with a simple white, but have our logo on the back wall. We knew we had our work cut out for us!
To help with the abundance of work we had to do, we knew we needed the help! Lucas, who at (almost) 7-years-old is our youngest team member, was happy to lend us his afternoons and weekends to get the office ready. Lucas helped us entirely through the re-decoration process, from messy painting to helping arrange the new furniture in the office and hanging the signs outside. He's now the proud owner of his own desk!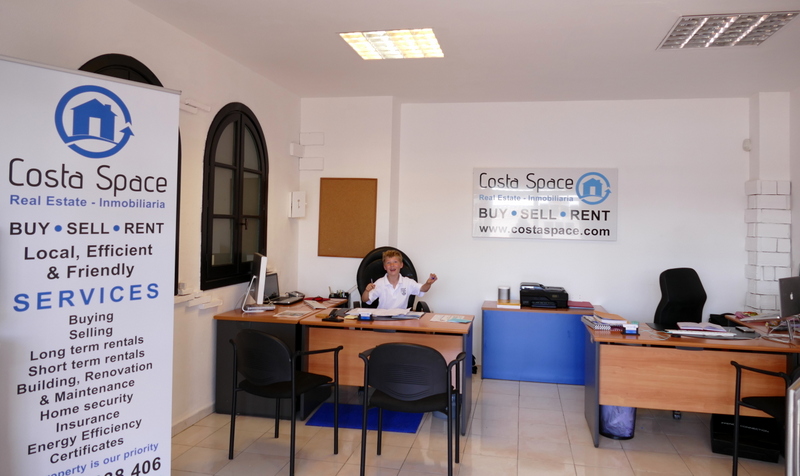 How to Find Our New Offices in Calahonda
Centro Comercial El Zoco is well-known and located in the popular area of Sitio de Calahonda, offering direct access from the N-340 / A7. The centre also has its own private parking. Our new offices are located on the upper floor, in local number 127.
We are right next to Mario International Barber, arguably the most popular barber shop in Sitio de Calahonda, and is the place to go on the Costa del Sol for male grooming. With a friendly, relaxed atmosphere, it's easy to understand why it's a Costa favourite. Mario has over 40 years of experience, and has been El Zoco for over 20 years - with their flawless reputation and outstanding success, it's one of the most long-standing businesses in Centro Comercial El Zoco.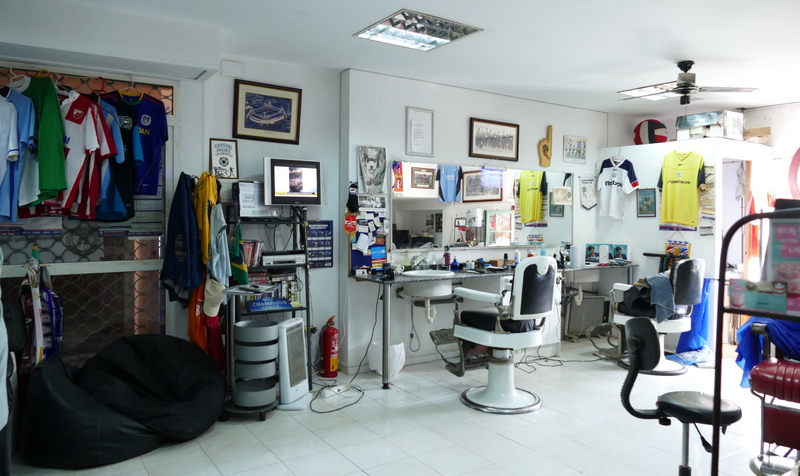 Also next door is Abad Abogados, a law firm with over 20 years of experience on the Costa del Sol. Founded in 1991, they also specialise in real estate law - a handy firm to have nearby! Abad Abogados also have offices in Marbella and Puerto Banús, establishing them as one of the leading law firms on the Costa del Sol.
If you're stopping by for a visit, we can easily be found by our signature blue logo outside our office doors. We look forward to welcoming you to our new offices soon!
Buying or Selling Property in Spain? Contact Costa Space!
Costa Space is an independent estate agency based in Calahonda providing comprehensive property services for Marbella, Mijas Costa and Fuengirola areas in the Province of Malaga.
We are a progressive and innovative agency continuing to strive for excellence through providing sound property advice to our clients and using the latest in the next generation marketing. If you're interested in buying or selling your property on the Costa del Sol, please do not hesitate to contact us.