If you're trying to sell your home, the way it's presented for viewings can be the difference between making a sale, and not. First impressions count. When potential buyers are looking at your property, they will probably decide within seconds whether it's for them. In some cases, they can make their minds up before they even go inside. But, with the first viewing being so important, how can you make your property as appealing to your audience as possible? Here are our top home staging tips for viewings: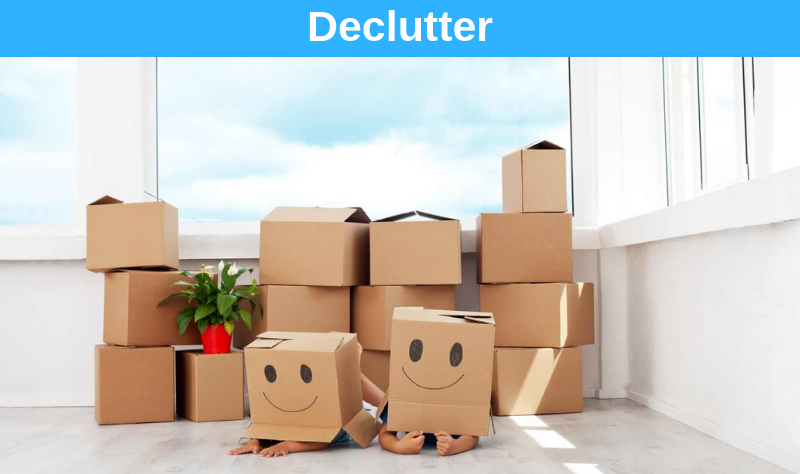 Declutter
The first step towards making your home ready for viewings is to declutter. As you look around, you will probably find there are lots of personal items like family photos, souvenirs and others. Whilst these are nice to have in your home, it can make it difficult for potential buyers to visualise themselves living there. Therefore, for viewing purposes, you should keep them to a minimum. Removing the clutter in you home can make it seem bigger, and provide buyers with a blank canvas to imagine their own belongings in. Put some of your own items away for the time being. Or, if necessary, you can put them in storage until you have secured a sale.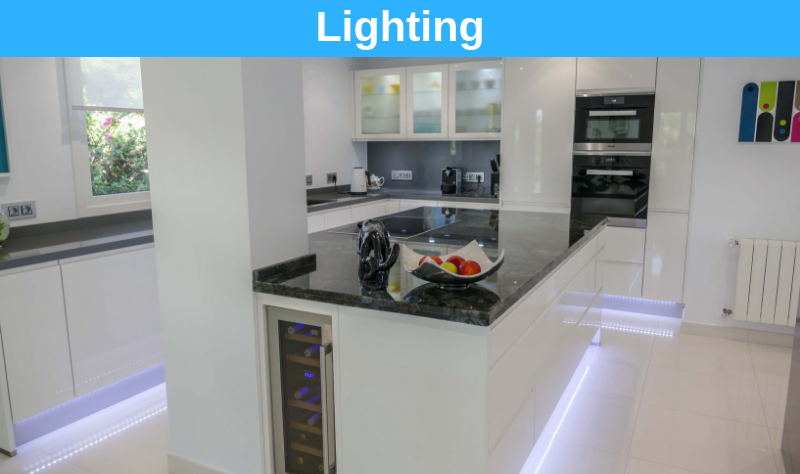 Lighting
Dark rooms can be off-putting for potential buyers. That's why it's so important that you get the lighting right when you're staging your home for viewings. You need to make sure all the rooms feel bright, airy and welcoming. Take advantage of all the natural light that's on offer. Make sure that all the curtains and blinds are open, and if possible, arrange viewings at times that will show the property at it's best. And, if there's not enough natural light available, then make sure you invest in lamps or lights that can be switched on to make your home appear brighter.

Cleaning
If you want to sell your house, it's important that it's clean, tidy, and presentable for viewings. This means cleaning the whole house. As previously mentioned, you need to put your personal belongings away. This includes everything from clothes, to plates and dishes in the kitchen, to children's toys and other belongings. Make sure that you empty the bins, and fix anything that's broken such fences or doors.
When cleaning your home, don't forget any outdoor space. If you haven't already done so, mow the lawn, remove any weeds or dead leaves and trim plants or bushes if they're overgrown. Also, make sure you open any windows so that fresh air can circulate the property. This is particularly important if you have children or pets.
Furniture
Getting the furniture in your home right can make all the difference. You need to keep in minimal, as too many pieces of large furniture can make it feel smaller, or distract your potential buyers from the property itself. But, you also need to make sure you don't remove too much. If there's not enough furniture, it can make it difficult for buyers to picture themselves living there. Make sure every room has a clear purpose, and that you get the right balance throughout the property.
Decoration
Lastly, make sure that the way your property is decorated is showing it in its best light. For most homes, neutral colours will work best, and will generally appeal to most of your potential buyers. Lighter tones will make the rooms appear more spacious. If you want to add some colour, you can do this through accessories; for example, you can add some pictures, coloured bedding, cushions or other accessories. As a final touch, you can add some flowers, which will make your property feel more welcoming and lived in.
Costa Space is an independent estate agency based in Calahonda providing comprehensive property services for Marbella, Mijas Costa and Fuengirola areas in the Province of Malaga.
We are a progressive and innovative agency continuing to strive for excellence through providing sound property advice to our clients and using the latest in the next generation marketing. If you're interested in buying or selling your property on the Costa del Sol, please do not hesitate to contact us.