Malaga City is one of the top tourist destinations in Southern Spain… and it is not hard to see why.  It's prime location on the Costa Del Sol, along with the abundance of leisure and cultural activities, make it a popular place to relax and soak up the sun.  It has several landmarks within walking distance, and plenty of restaurants, bars and boutiques to be enjoyed.  The city is convenient to travel to.  With excellent transportation links and close proximity to the airport, getting to Malaga could not be easier.
Attractions
Although the area is mostly famous for its leisure activities, Malaga City is also packed with culture.  There are plenty of historic attractions along with several important buildings to visit.  The first is Alcazaba.  This Moorish fortress is situated on top of a hill overlooking the city, and has some of the best views over Malaga and the Mediterranean Sea.  There is Gibralfaro Castle, which is the lower fortress and royal residence and is linked to the Alcazaba.  In the heart of the old town is Malaga's renaissance cathedral which is also worth visiting.
As well as being rich in history and culture, Malaga City has a strong artistic heritage.  Being the birthplace of Picasso, the city is home to the Picasso Museum, Thyssen Museum and the CAC - Contemporary Art Centre.  Another major attraction for this quirky city is its markets, which are authentic and full of character.  Both the Atarazanas Market and Mercado Central (Central Market) are great for spending the day shopping for local produce and enjoying the atmosphere.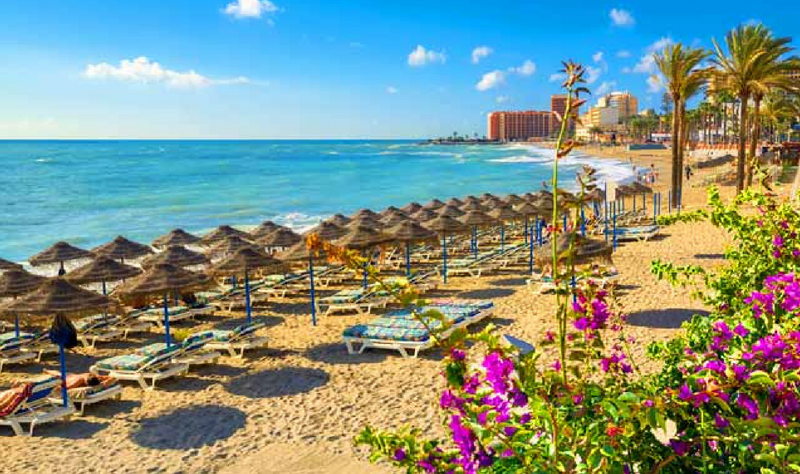 Beaches
This part of Spain has one of the best climates in the region, and there is no better way to make the most of it than by heading off to one of its stunning beaches.  Malaga has fifteen different beaches within the city and there is plenty of variety.  The beaches are easily accessible and suitable for families, couples and singles looking to enjoy breathtaking views of the Mediterranean.  On the beaches you will find an assortment of beach bars and different types of restaurants.
Restaurants
Not only does Malaga have some of the best cultural attractions and beaches on the Costa del Sol, it is also home to an array of world class restaurants to meet all of your dining needs.  Of course, the area is mostly famous for its Tapas.  Spanish cuisine is rich in flavour and quality and you can find plenty of it.  A lot os the dishes are fish and shellfish based due to the Mediterranean location.
If you head into the centre of town, there is a mix of different type of restaurants.  Whether it is a traditional Spanish, seafood, South American, Asian or Moroccan, there are tons of choices in Malaga City.  In particular, the port of Muelle Uno is known for its high quality dining and there is plenty of restaurants to choose from.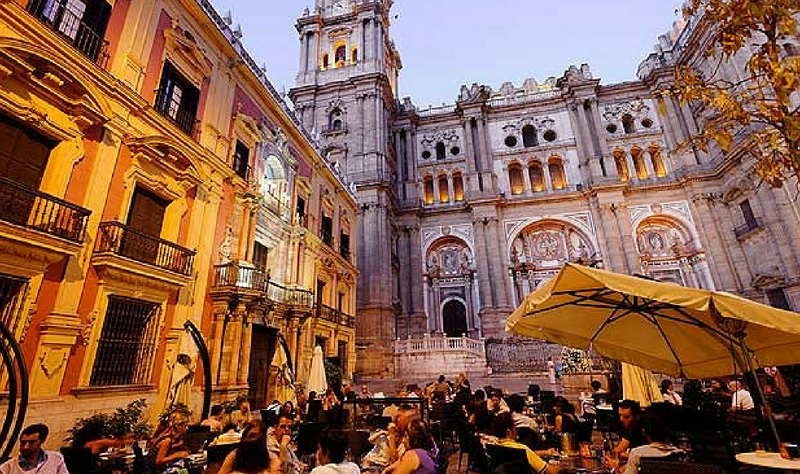 Nightlife
When the day is over and it is time to unwind and relax, Malaga is the place to do it.  The city has an abundant nightlife scene that is both buzzing and vibrant.  When it comes to bars and nightclubs there is plenty of choice and something to suit all ages and tastes.  Malaga is also home to an assortment of theatre, live dance and music shows and cinemas featuring both global and local independent films.  During the summer months the beach bars are the centre of the evening entertainment.  Locals and tourists alike fill the beach for the entertainment.
Costa Space is an independent estate agency based in Calahonda providing comprehensive property services for Marbella, Mijas Costa and Fuengirola areas in the Province of Malaga.
We are a progressive and innovative agency continuing to strive for excellence through providing sound property advice to our clients and using the latest in the next generation marketing. If you're interested in buying or selling your property on the Costa del Sol, please do not hesitate to contact us.