Marbella is famous around the world for its outstanding beauty and luxury.  This is an incredibly popular tourist destination, and despite its reputation for being 'a playground for the rich and famous', there is so much more to Marbella than meets the eye.
Situated right by the Mediterranean on the Costa Del Sol, the town is easily accessible.  The closest airport is 45km away in Malaga.  The stunning green mountain backdrop, beaches, historic architecture and variety of leisure facilities all add to its charm...and make it a firm favourite with thousands of holidaymakers every year.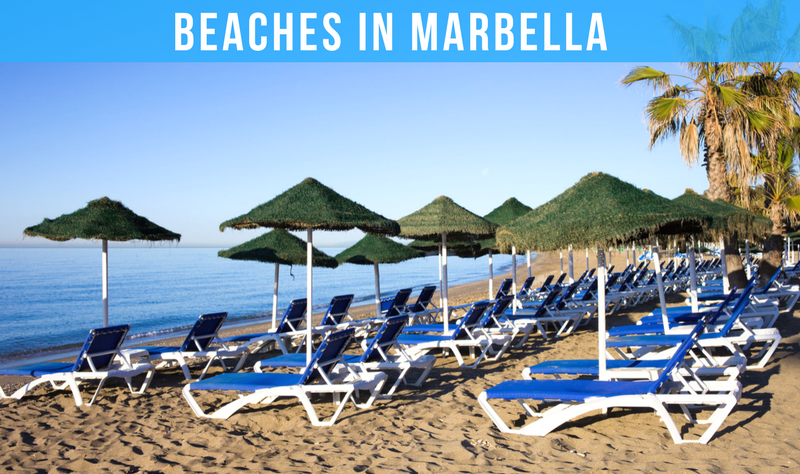 Beaches In Marbella
When it comes to beaches, Marbella has something for everyone. Regardless of age, taste or budget, you can be sure to find the perfect place to relax and soak up the sun. Some of the most well known beaches on the stretch include Puerto Banús, Río Verde, El Ancon and Nagüeles Beach. All of them have plenty of facilities for you to enjoy, as well as a range of beach bars and restaurants.
The Marbella coastline stretches across 26km of the Mediterranean, and is home of some of the best spots that Spain has to offer. Beaches in the town are well equipped with water sports facilities and activities. Or head west and you reach the San Pedro de Alcantara for a more relaxed and quiet day out.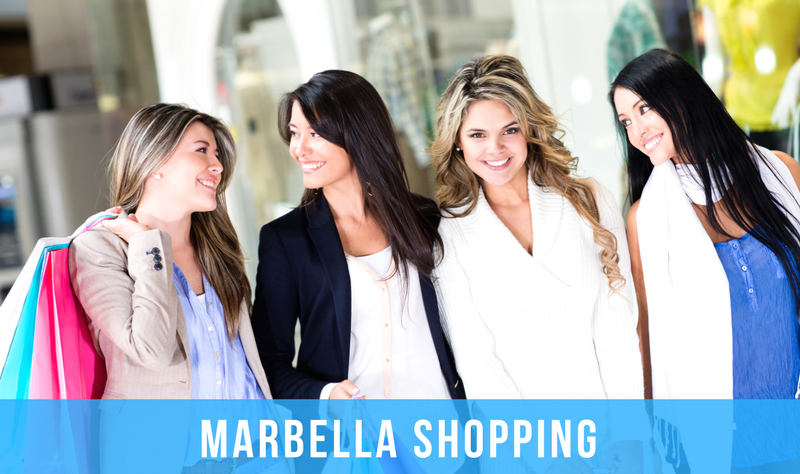 Shopping
Looking to combine your holiday with a shopping trip? Marbella is perfect if you're looking to splash out or indulge in some retail therapy. In the centre of town you'll find Avenida Ramon y Cajal which offers a combination of luxury brands and Spanish high street shops. Or take a trip to the old town and enjoy the boutiques and quirky shops in its streets. There's a weekly market in the Las Albarizas area where you can purchase items like food, handmade jewelry and clothes.
Food and drink
Marbella is well known for its vibrant nightlife and there's no shortage of bars and clubs to enjoy. In addition to this, the area hosts some of the best restaurants on the Costa del Sol. You can choose between traditional tapas bars, sea food restaurants and beach bars all while enjoying the sun, sea and sand.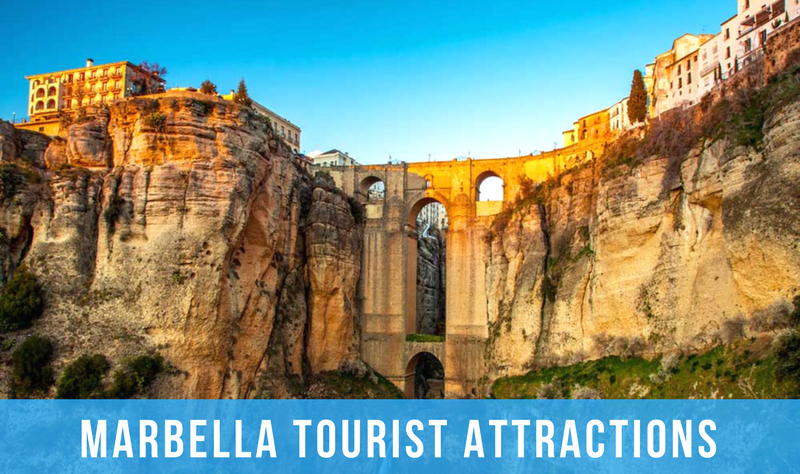 Tourist Attractions
 One of the best parts of visiting Marbella is that there's no shortage of things to do. Couples, families and individuals can all enjoy everything the city has to offer. The sea front, also known as the "golden mile" is home to a variety of shops, cafes, restaurants and the Plaza del Mar Shopping Complex.
There are two ports. The first, Puerto Deportivo, is right in the centre of town and has sporting activities and fishing opportunities. Puerto Banus, the second port in the town is famous for being home to an array of luxury yachts and boutique shops.
For a quieter day out, the Old Town offers tourists the chance to experience a variety of traditional Spanish and modern restaurants, along with plenty of cafes, bars, shops and art galleries. The Old Town is centred around the Plaza de los Naranjos (Orange Square). A short walk from the old town is La Alameda Park. Here you can find a calmer atmosphere and can enjoy the tropical trees and plants in the Spanish sun.  
If you're looking for something different, you can head up into the mountains situated just behind the town. The pretty village of Ojen is just a 10 minute drive from the coast and only 5 minutes from Sierra de la Nieves Natural Park. Head even further inland and you will find traditional Spanish villages like Monda,Coin and Istan where you can get a feel for traditional Andalucian life.
Costa Space is an independent estate agency based in Calahonda providing comprehensive property services for Marbella, Mijas Costa and Fuengirola areas in the Province of Malaga.
We are a progressive and innovative agency continuing to strive for excellence through providing sound property advice to our clients and using the latest in the next generation marketing. If you're interested in buying or selling your property on the Costa del Sol, please do not hesitate to contact us.