When it comes time to undertake renovations, or to repair something in the home, this often brings uncertainty, significant expenditure of time and money and lack of a clear place to turn to for help.  A very good option is to find a company that takes care of everything, from the formalities to carry out the work, to creating, supervising and carrying it out.  It is really worth it to make sure that you work is well done to avoid any worries.  This may seem like a dream, but it is possible.  Do you want to know how it can be done?
Responsible Team
At CostaSpace, there is an experienced and responsible team capable of carrying out whatever refurbishment, repair or project you need.  Working with a team of architects, interior designers and engineers ensures that the project will match your vision and expectations, with all guarantees.  A project manager will be in charge of the entire refurbishment and will ensure that the project deadlines and requirements are met.  All bureaucratic procedures such as applying for building permits, licenses for certain renovations, collection of debris, and so forth will be carried out by this team, without any inconvenience to you.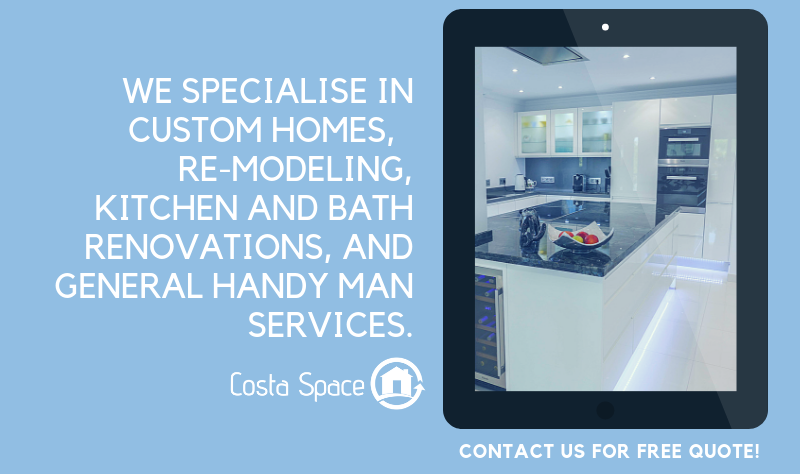 Renovations, Rehabilitations and Repairs
A house always has things that need to be repaired or renovated.  If this is the case for your home, do not hesitate, turn your idea into a reality by undertaking your project now!  Would you like to renovate your apartment? Perhaps change the bathroom to a more modern one with jacuzzi, sauna area or a spectacular shower?  Renovate the kitchen, create a dream terrace, or simply redecorate and change the style to another that you like more?  Painting the house, maintaining the roof, installing air conditioning, adapting to renewable energies, modifying the windows, installing home automation systems for more control and comfort?  All of these tasks can be carried out by Costaspace and our team.  We are responsible for managing and coordinating all specialists so that the project is carried out correctly and within the established time frame.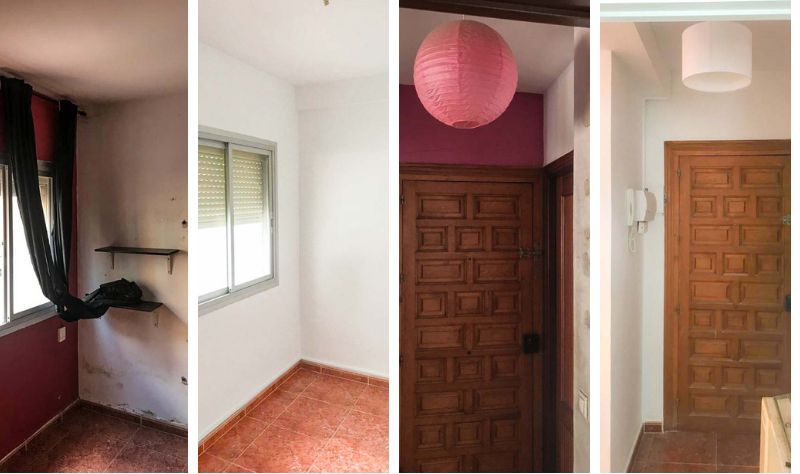 Scope of Action
From Fuengirola to San Pedro de Alcantara you can carry out renovation, rehabilitation or project with us, if you are outside this area, please do not hesitate to contact us, as we work to adapt to our clients requirements.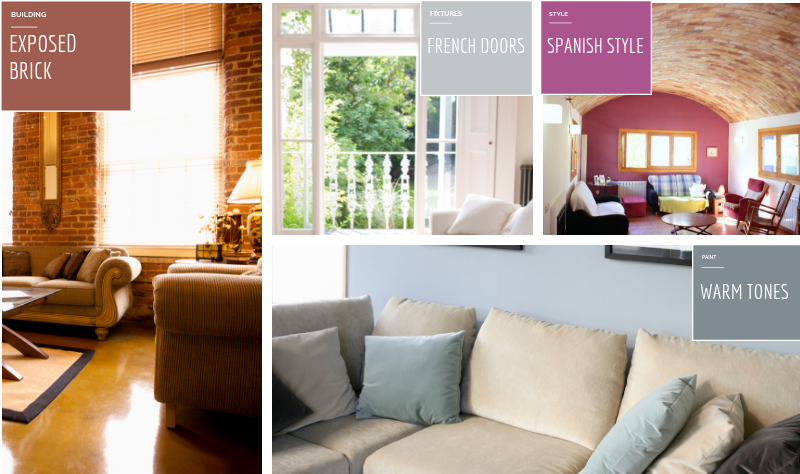 Professionals
We work with a large team of professionals, including site managers, architects, engineers, interior designers, decorators, carpenters, electricians, plumbers, glassworkers and more.  They are trusted contractors, managed by a team that is responsible for managing, supervising and monitoring the whole process to ensure the best results for our clients.
Quality and Satisfaction Guaranteed
We are committed to our work and customer satisfaction is the guarantee of a job well done.  We take care of everything necessary to carry out your project, respecting deadlines and always looking for your satisfaction.  Do not hesitate to contact us today you can count on CostaSpace for all of your property needs.  
Looking to renovate your property in Spain? Contact Costa Space!
Costa Space is an independent estate agency based in Calahonda providing comprehensive property services for Marbella, Mijas Costa and Fuengirola areas in the Province of Malaga.
We are a progressive and innovative agency continuing to strive for excellence through providing sound property advice to our clients and using the latest in the next generation marketing. If you're interested in buying or selling your property on the Costa del Sol, please do not hesitate to contact us.