Buyers in love with the beautiful area of La Cala de Mijas, nestled on the Costa del Sol, will be blown away by this stunning villa - one of the best in the area. With stunning panoramic sea views, a multitude of sought-after features and incredibly well priced, this home won't be on the market for long.
Stunning Detached Villa for Sale with Panoramic Sea Views
This beautiful home, located just minutes' walk from the beautiful town of La Cala de Mijas, sits on one of the most prestigious developments in the area: Los Claveles.
The 5-bedroom, 3-bathroom villa is split into two homes. The main house has three bedrooms and two bathrooms, with the self-contained 2-bed, 1-bath guest apartment sitting below the house. The villa's recent renovation included a new kitchen and new bathroom in the guest apartment.
Sitting on a large, elevated plot facing the south, this home benefits from incredible panoramic views of the local area and Mediterranean Sea from both the main house and the guest apartment. This property boasts two large terraces, one with impeccable views, and the other next to the villa's private heated swimming pool.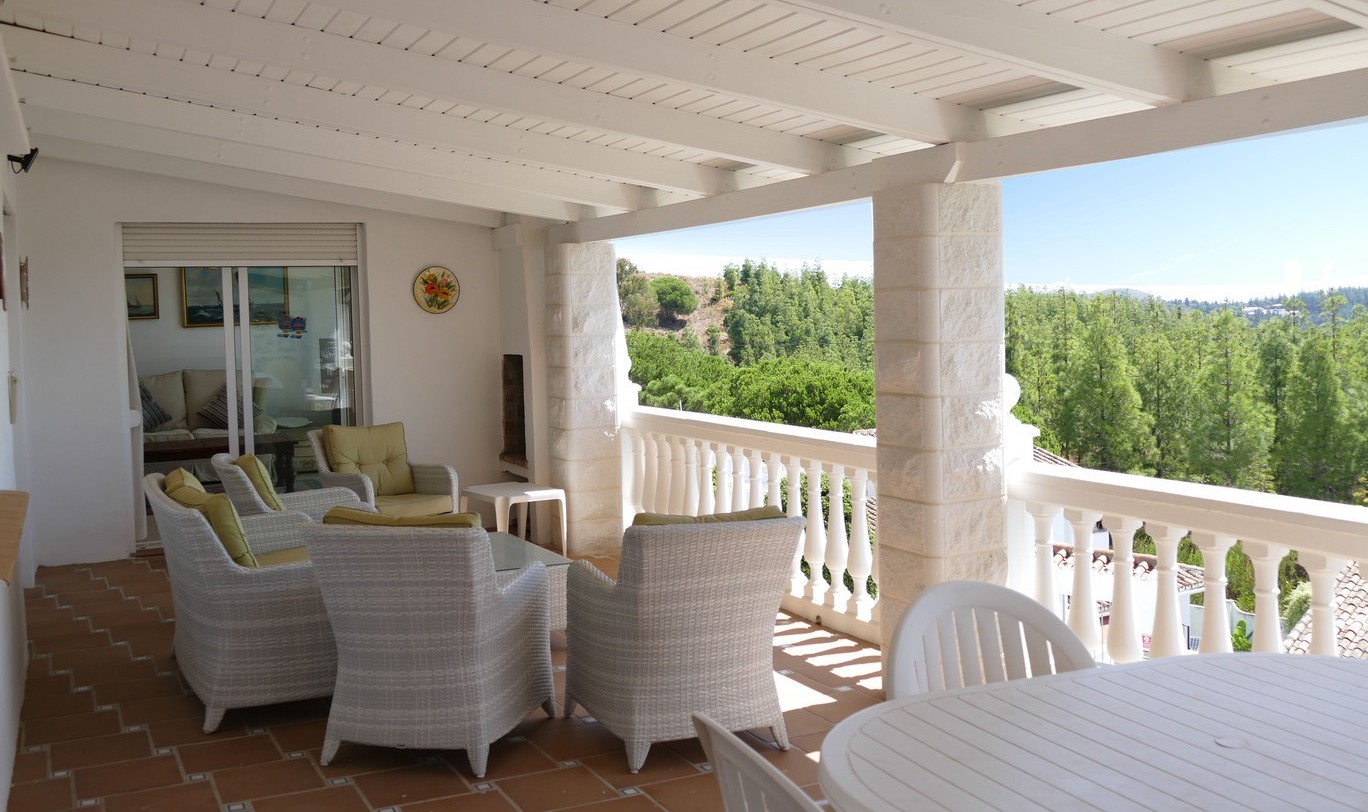 Other amenities attractive to buyers include a wood burner, automatic irrigation system and solar-powered hot water, to name a few. Solar power has become increasing popular in recent years, and Spain is now one of the leading countries in Europe for solar energy, which is unsurprising with over 300 days of sunshine per year on the Costa del Sol.
This home, priced at €675,000, is arguably one of the best in the La Cala de Mijas area, especially for its competitive price!
See more images of this property on its individual listing page.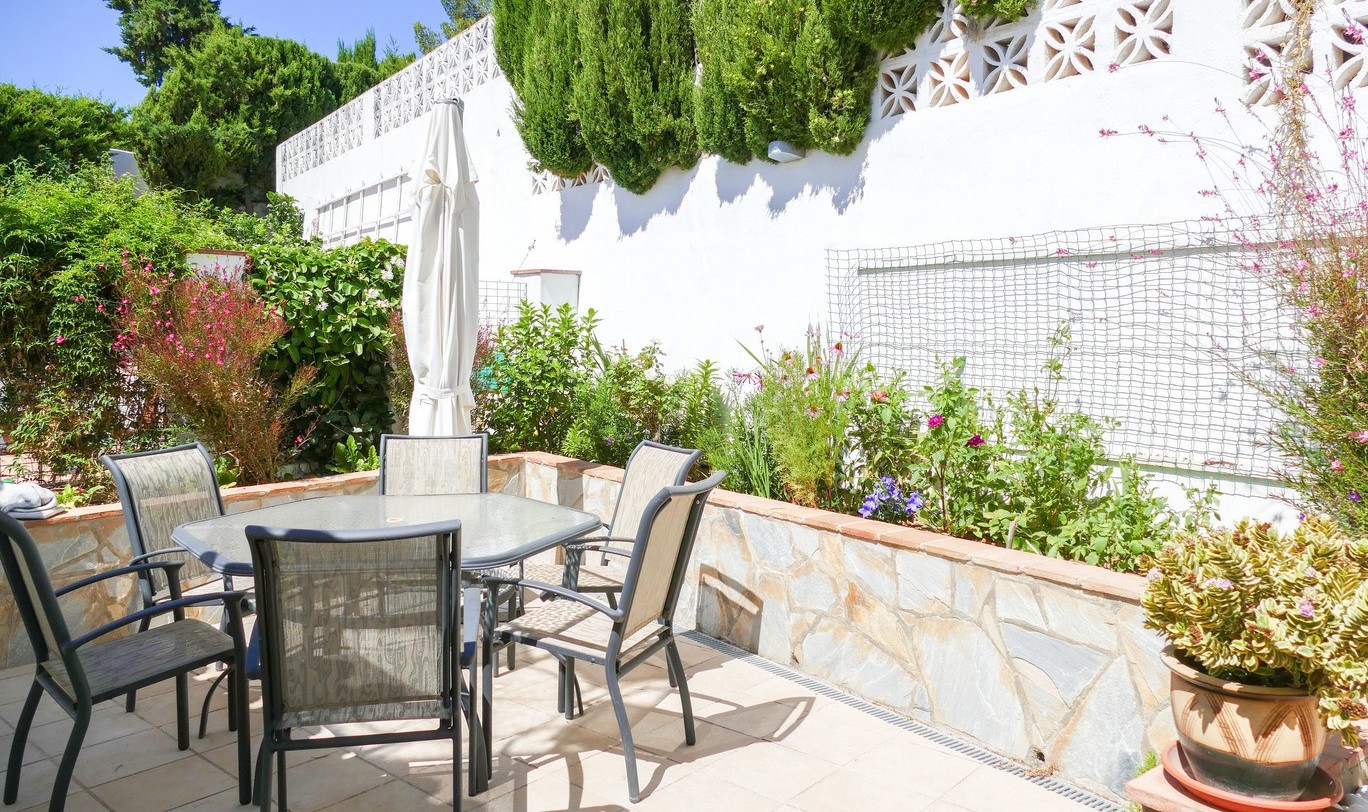 About the Local Area: Los Claveles and La Cala de Mijas
Los Claveles, one of the most prestigious developments in the area, is just a ten-minute walk from the centre of La Cala de Mijas. The area is popular amongst both locals and foreign buyers, yet has retained its Andalucian charm.
This small fishing village has grown over the years and is now home to some ten thousand residents, who live within the town and the surrounding area.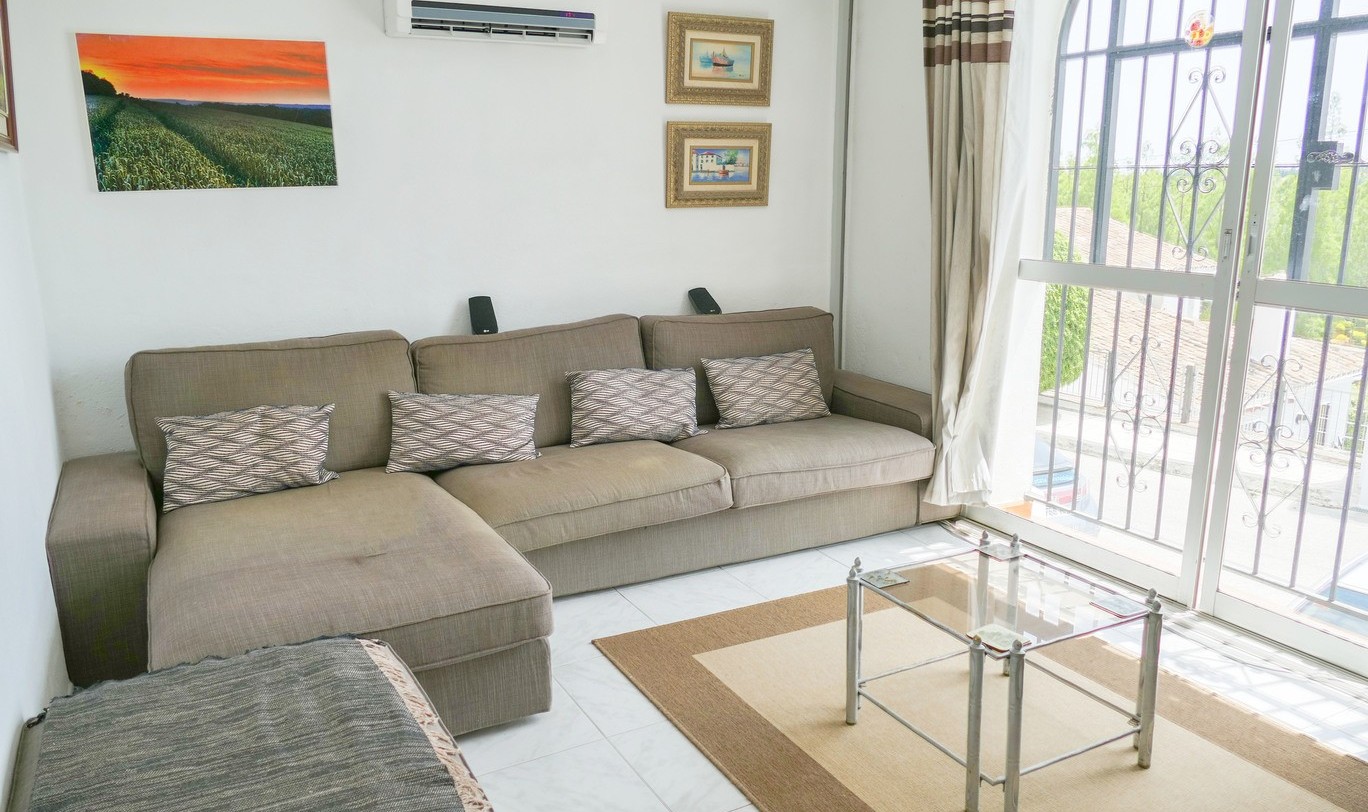 La Cala de Mijas is well-known for its gastronomic excellence, offering a variety of cafeterias, bars and exquisite restaurants. The famous Boulevard de La Cala is the iconic image of this town, lined with shops, cafés and eateries. Other restaurants, including 'chiringuitos', name given to traditional Spanish fish restaurants, can be found by the beachfront.
Above all else, the restaurants in La Cala de Mijas are known for their variety and quality. There will be somewhere in La Cala to suit everyone's palate, including the popular Tikus Gastrobar, known for its variety of gluten-free dishes.
La Cala de Mijas has one of the best beaches on the Costa del Sol and is favoured by the locals, as the beach never overcrowds in the summer months. Another attraction in La Cala during summer is the abundance street performers, including flamenco dancers and musicians, who flock to the Boulevard to perform for spectators.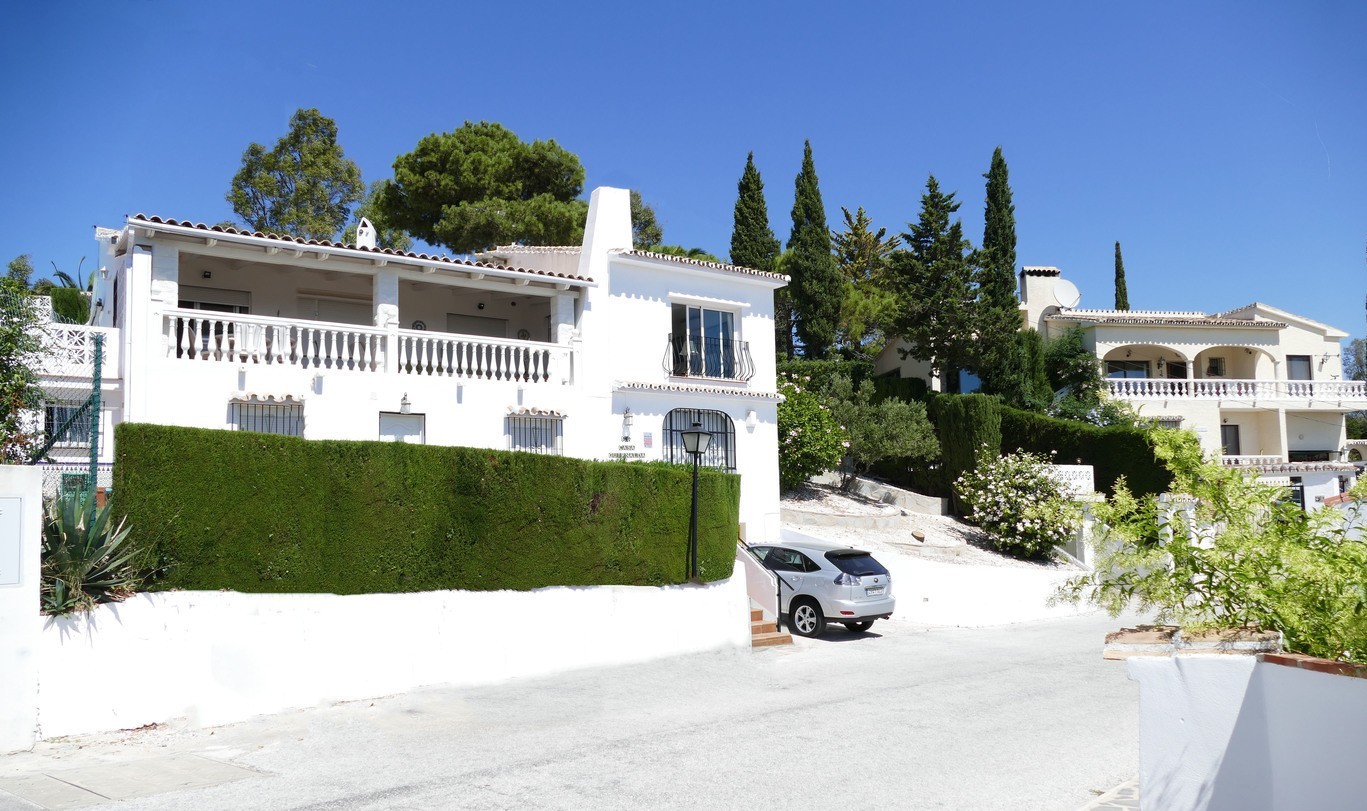 La Cala hosts a popular street market every Wednesday and Saturday, which attracts residents from every corner of the Costa del Sol. 'El Barratillo', as it's referred to by locals, begins at around 9am and will be gone by Spanish lunchtime at 2pm. Stalls of all kinds can be found at El Barratillo, including flowers, fresh produce, local crafts and clothes.
Much like other towns on the Costa del Sol, La Cala has a host of ferias and festivals throughout the year. The summer feria is usually held during the last week of July and includes lots of laughing, singing, dancing, tapas and local wine.
While it may be one of the smaller towns in the area, La Cala de Mijas isn't short on amenities, with its own library, post office, multiple supermarkets and health centre. La Cala also provides excellent transport links to Mijas, Marbella, Fuengirola and Málaga, among others.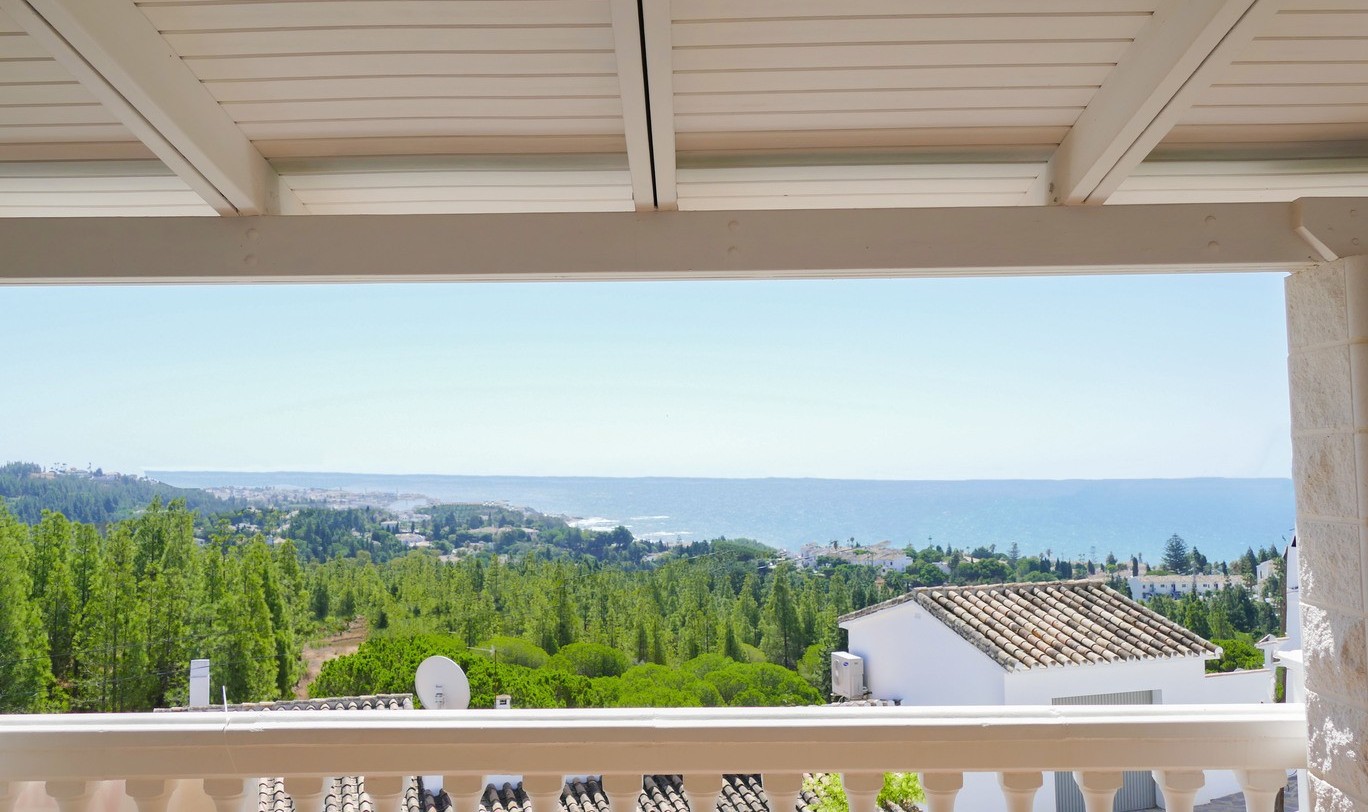 If you're interested in viewing this property, contact Costa Space today to schedule an appointment. This stunning villa in La Cala de Mijas will not stay on the market for long.
Costa Space is an independent estate agency based in Calahonda providing comprehensive property services for Marbella, Mijas Costa and Fuengirola areas in the Province of Malaga.
We are a progressive and innovative agency continuing to strive for excellence through providing sound property advice to our clients and using the latest in the next generation marketing. If you're interested in buying or selling your property on the Costa del Sol, please do not hesitate to contact us.