In the past few years, we have seen several reports surface regarding the property market rebound following the recession. The latest reports and statistics show that we are currently witnessing the biggest rise in everything property-related in almost six years.
Property Sales on the Rise throughout Spain
Late last year, the Spanish Economic Ministry published their report on the current Costa del Sol property market. Statistics show that we are currently in the midst of an immense boost in property sales. In the month of June 2016 alone, more than 35,000 property sales were registered nationwide - the highest it has been in six years.
Property sales for the month of June 2016 are a whooping 19.4% increase of the sales recorded a year previously in June 2015. This number of sales is also the highest number of recorded property transactions since August 2010.
2016 proved to be the best year yet for Spain's property market since the recession hit. Whilst property sales have gone up and down throughout the recession, we haven't seen this much of a year-long positive since 2011. In 2011, the property market had only just started recovering from one of the worst recessions in living history, which heavily impacted Spain.
We are now on an ever-increasing year-long high for property sales.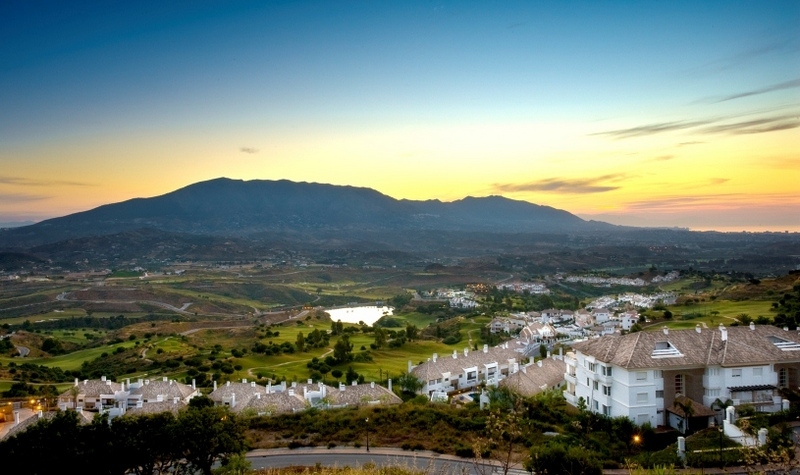 Can We Thank 2016's Record-Breaking Tourism for the Property Boom?
It may just be coincidence, but experts are beginning to think that 2016's record-breaking tourism may have been to thank for the property market boost. The Costa del Sol and Costa Brava both broke records last year in regards to tourism, despite the two area's already-established popularity.
Reports from the Airports Council International Europe (ACIS) show that Spain especially saw popularity amongst international holidaymakers in Europe. Both Málaga and Alicante ranked as two of the most popular airports in European Economic Area (EEA).
Looking back two years ago, during the first six months of 2015, over 32 million tourists were recorded entering Spain. When we compare these numbers from a six-month period to the number of tourist's recorded in the month July 2016, an incredible 9.6 million people, we have proof that tourism in Spain is in its highest-ever ranking.
Last year, the president of Turismo Costa del Sol, Elías Bendodo, was quoted; 'These figures can confirm what a magnificent year we're experiencing on the Costa del Sol. Not only does it show record numbers, but also our growth in a European context. The steady growth in the past six months confirms our prediction that 2016 will be a record year for tourism.' And he was right - 75.3 million international holidaymakers visited Spain last year, making it the third most-visited country in the world.
Tourism for 2017 is only expected to get better, with a predicted 3.2% growth.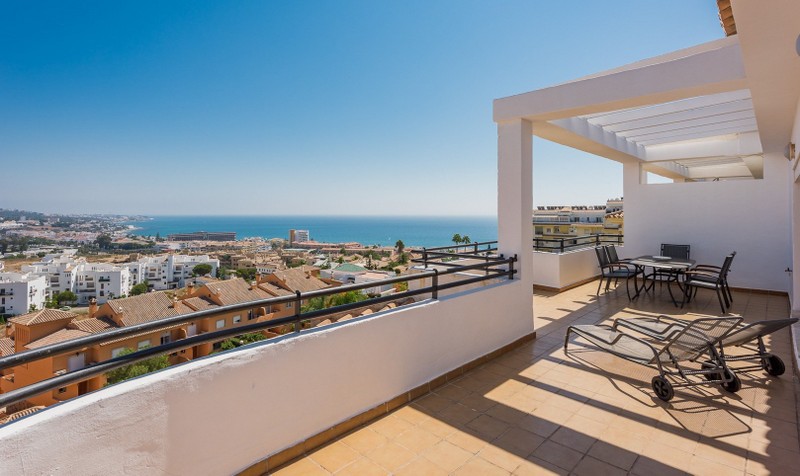 Tourism Increase Forces a Boost in Property Development Throughout Spain
A tourism increase is always welcome in Spain, thanks to visitors boosting our national economy. However, some Spaniards have raised concern over how we will handle this new peak in international holidaymakers.
The lack of available accommodation was largely regarded as the biggest issue when faced with increased tourism. It was suggested that new apartment complexes and hotels should be built to accommodate our international guests.
Any worries from our citizens were quickly put to rest with more data. Statistics show that national construction companies have already responded to the nation's concerns. Property development in Spain currently on a five-year high.
Many of these new projects are being funded by international property investors and developers looking for opportunities in Spain's most popular tourist regions, including our very own Costa del Sol.
Aside from brand-new property developments being started, previously-halted developments that were forced to cease construction due to the recession are approaching completion thanks to new funding.
Don't believe us? See the new developments on our website for proof!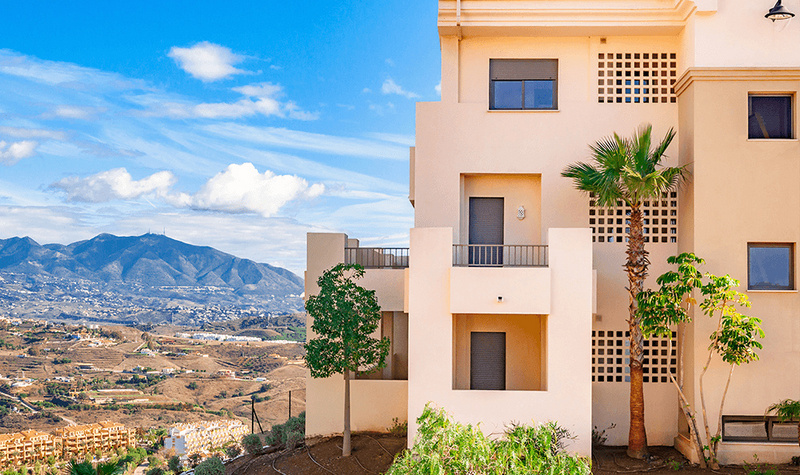 19% Increase in Mortgage Registrations and a Rise in Loan Capital
Need more proof of the Spanish property market boom? The Spanish National Statistics Institute (INE) published mortgage data from the first two quarters of 2016. During these months, over 145,000 mortgaged were registered, a 19% increase from the same period during 2015. In June 2016 alone, over 25,000 mortgages were registered, an increase of 15.5% from June 2015.
By the end of 2016, over 280,000 mortgages were granted nationwide.
Aside from the increase in mortgage applications and approvals, the average loan capital also rose. For 2016, home buyers were offered an average of €112,516 from banks, a 7.5% increase since 2015.
The increase in property values is to thank for the increased mortgage capital. Property prices have raised around 10% in the last 3 years, with property prices increasing by 5.67% in 2016 alone, according to official Spanish Notary data.
The Costa del Sol: A Favourite Amongst International Buyers
Beautiful sandy beaches on hot summer days. Mountain ranges perfect for hiking and bike riding. Historic cities with beautiful architecture and rich history. The charm and grace of our friendly Spanish nationals. An ever-improving economy and property market. What is there not to love about the Costa del Sol?
InterNations Expat recently revealed in their survey that almost all expats living in Spain are satisfied with their overseas life. The warmth, landscape and family-friendly atmosphere have been cited as the main attractions for relocating to Spain.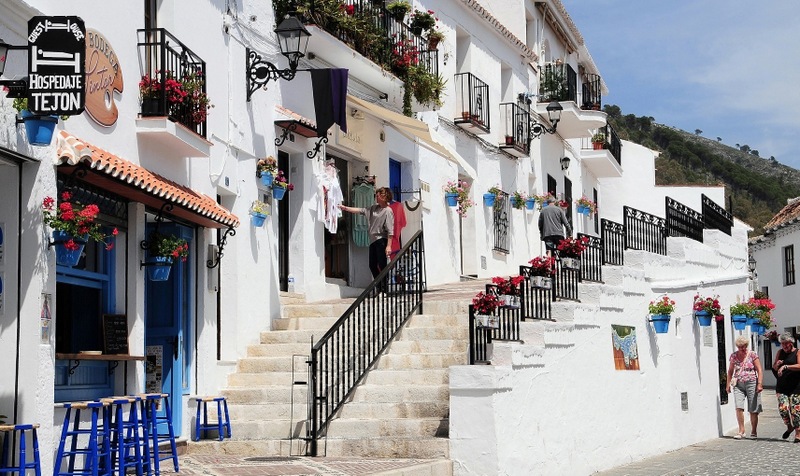 Spanish nationals have long been famed for their friendliness, kindness and warmth. Over 86% of the 14,000 surveyed stated that this was one of the main reasons they love living in Spain. Compare this number to the global average of 59% in regards to expat's view of their resident country's citizens, and our love for our Spanish neighbours speaks for itself!
How could we talk about Spain's attractive features without talking about the weather? With over 320 days of sunshine every year, it's one of Spain's largest attractions to life overseas. 84% of residents polled by InterNations said the Spanish climate was a major contributing factor to loving their life in Spain.
It goes without saying that Spain is one of the most satisfactory places to live. In fact, Spain is a first choice for British ex-pats, including those wishing to retire overseas.
Over half of retired British nationals living in the European Economic Area (EEA) live in Spain.
Costa Space is an independent online estate agency based in Calahonda providing comprehensive property services for Marbella, Mijas Costa and Fuengirola areas in the Province of Malaga.
We are a progressive and innovative agency continuing to strive for excellence through providing sound property advice to our clients and using the latest in the next generation marketing. If you're interested in buying or selling your property on the Costa del Sol, please do not hesitate to contact us.