Spanish Serrano Ham
There are many exquisite foods in Spain, and Serrano ham is one of them. It is eaten in many ways and used in cooking. However, many people do not know where it comes from, what types there are, and how to distinguish them. If you want to learn its secrets from a real fan, then just read on.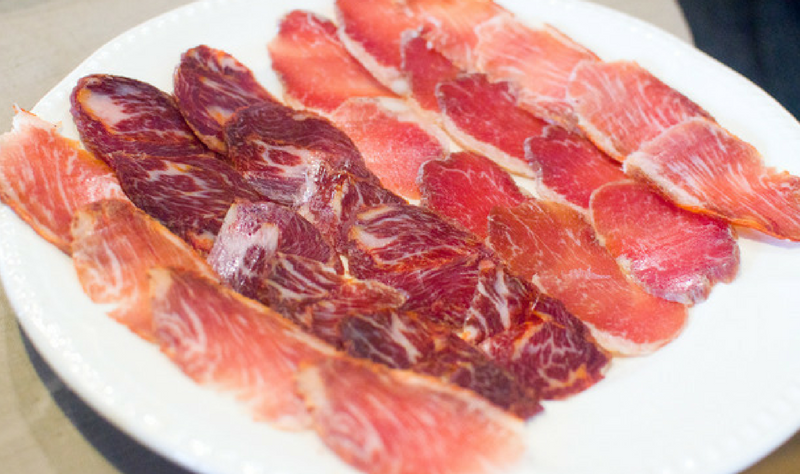 Types of ham
Serrano ham is the result of curing the pig's legs, although if they are the front ones it is called "paletilla" (and is much cheaper). Curing takes place in mountainous areas, which have a low-temperature climate favourable for this process. Depending on the maturing time, it is called wine-cellar, reserve or "gran reserva".
The pig may or may not be white. If it is, then that ham is the cheapest of all and the lowest quality, with a taste that is not really remarkable. It is this variety that's usually sold in slices in supermarkets.
If it is not white, then it is an Iberian pig, and we have to say that this animal is used for everything, or at least that is what is said here in Andalusia. And it is from this pig that we obtain sausages, black puddings, meat and of course, Iberian Serrano ham. If, in addition, the pig has been raised freely in the countryside and fed acorns, then we will obtain the acorn-fed Iberian ham, the most sought-after of all, which has a truly characteristic flavour. It's the most expensive and has the richest taste.
A day's holiday
Even though nowadays you can buy these products in many places without having to travel to their place of origin, we recommend a firsthand visit to see the pigs in the fields eating acorns. You can also go to a slaughterhouse and buy products such as quality Serrano ham or taste it in one of the many bars and restaurants in the area.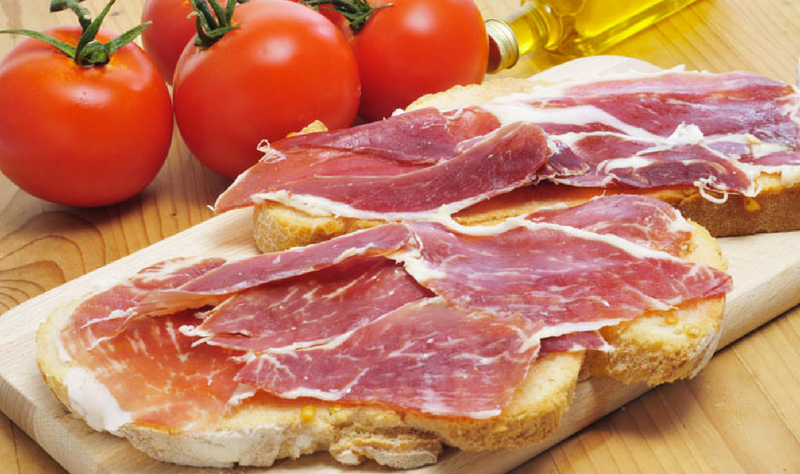 For breakfast
A good Andalusian breakfast will include toasted bread (no sliced bread, just natural bread) with a little extra virgin olive oil from the area, a little crushed raw tomato and some good-quality, freshly sliced Serrano ham. If it is accompanied by juice, coffee or tea - according to one's preferences - one is sure to start the day with energy and good humour.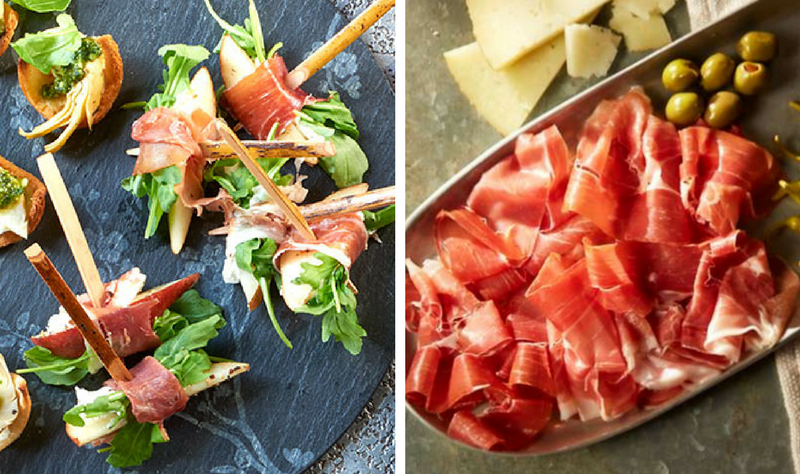 For tapas
On the Andalusian tables ham is a daily dish, although the Iberian and acorn-fed ham is mostly left for special occasions and celebrations due to its high price. But in Andalusian houses, there is usually no shortage of Serrano ham with a few beers or a glass of red wine. In the kitchen, it serves as an accompaniment to many typical dishes such as "salmorejo" or green beans.
Recommended
The health benefits of Serrano ham are well known, since in addition to being rich in vitamins B and D, zinc, calcium, magnesium, phosphorus and iron, it is a good ally to prevent osteoporosis and reduce cholesterol. So, don't think about it anymore and enjoy a good meal already!
Costa Space is an independent estate agency based in Calahonda providing comprehensive property services for Marbella, Mijas Costa and Fuengirola areas in the Province of Malaga.
We are a progressive and innovative agency continuing to strive for excellence through providing sound property advice to our clients and using the latest in the next generation marketing. If you're interested in buying or selling your property on the Costa del Sol, please do not hesitate to contact us.